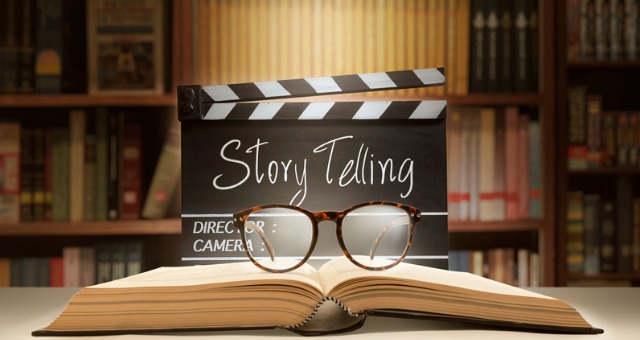 A New Kind of Professional Development: Storytelling and Its Place in the Classroom
Is there a better way to connect with students and show empathy?
What better way to illustrate how our program is career relevant?
To answer these questions and more, the University of Phoenix Faculty Training and Development (UOPX) team, in collaboration with Dr. Eve Krahe Billings, Dean of Academic Innovation and Assessment at the University, developed and piloted a new workshop called storytelling in higher education, dedicated to storytelling and its application to higher education. The workshop consisted of asynchronous modules focusing on the theory and practice of storytelling, the use of storytelling as a teaching tool, and storytelling as a means of highlighting the professional relevance of our program for UOPX students. . The experiment culminated in a series of synchronous storytelling festivals where participants were able to tell their stories live and receive feedback from other course participants as well as facilitators.
"The beauty of this pilot project was threefold: storytelling as an educational practice became a reality for participants, a community of inquiry was organically built around storytelling on Yammer faculty, and we had a line of sight clear about the incredible depth and breadth of expertise across our faculty – they are incredible people," said Dr. Krahe Billings.
The animated workshop:
Involved by calling on an external subject matter expert
Took place over a period of five weeks
Completed in a synchronous storytelling format
Included weekly discussion forums, journals and assignments
Incorporation of a third-party tool, Jamboard, to provide real-time feedback to attendees
Active participation required of workshop participants and facilitators – hiding was not allowed
Enabled the faculty training and development team to model best practices (course design, engagement, feedback, etc.)
The pilot included faculty from all colleges at the University of Phoenix and included upper and lower division courses in computer science, psychology, education, math, accounting, history, health administration, writing, and nursing.
At the beginning of the workshop, the teachers expressed their enthusiasm and a little apprehension:
I've always thought that the connections that professors make with students is so important, and with everything that's happened in the last two years in particular, I think it's more important than ever to make connections with students. I'm excited for this workshop because I think storytelling can be a great way to connect with students. Although I feel like I incorporate some aspects of storytelling into my discussions with students when I share my experiences with certain topics, I don't feel like I fully understand how to integrate this teaching strategy.
In this workshop, I hope to improve my storytelling skills to better relay the practical application of financial accounting concepts covered in the three intermediate accounting courses. The presentation of concrete examples often helps students to better understand the concepts studied and to relate them to their personal and professional life. I would also like to be able to help students improve their critical thinking skills so that they can successfully handle accounting situations that don't have specific examples in the textbook.
As the workshop progressed, participants explored various story structures, reviewed the science behind storytelling, began to build their own repertoire of stories, created a lesson topic for the stories and showcased their own course story at the culminating storytelling festival. It was a lot of work, though, but it all built up to the final story presentation.
At the start of the workshop, participants were unsure how storytelling could be used as a powerful tool to create an empathetic classroom or how to establish the relevance of the curriculum to their industry, however, by the end of the workshop , all participants reported that storytelling was key to increasing empathy and career relevance.
So what's the next step? Our preliminary data shows that the teachers strongly believe that the workshop was a worthwhile investment of time. As participants facilitate their post-workshop lectures and apply the storytelling techniques used in the classroom to their teaching, we will collect data from the students to analyze their thoughts on whether incorporating stories whether or not they strengthened their bond with faculty and increased the relevance of the curriculum. While waiting for our next article, if you want to explore the world of storytelling, the following resources are a good place to start:
---
Tahnja Wilson, MBA/MIM, is director of faculty training and development at the University of Phoenix. She has over 20 years of experience in higher education focusing on best practices, integrating games into the curriculum and "common sense" design.
Eve Krahe Billings is the Dean of Academic Innovation and Evaluation at the University of Phoenix. Her time is split between leading the University's Institutional Evaluation and Research team and benchmarking UOPX initiatives against emerging best practices and market initiatives in higher education.


Post views:
146