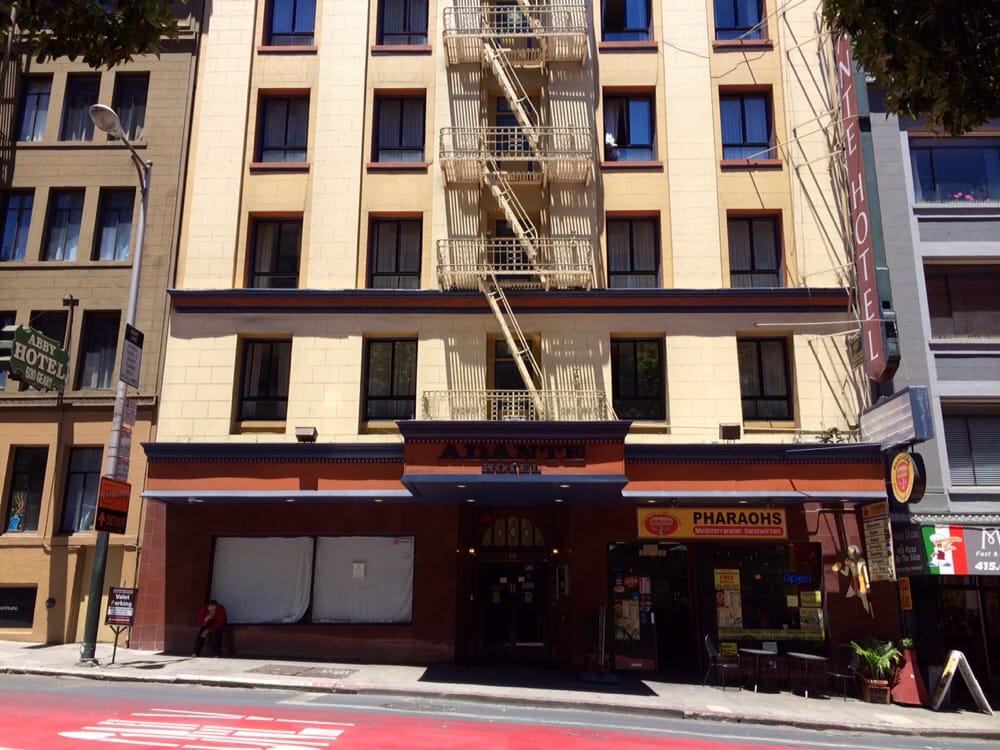 As the Shelter-In-Place hotel program draws to a close, residents and managers wonder if it actually worked
San Francisco's Shelter-in-Place Hotel program is approximately 75% complete, with the remaining 25% set to expire in the coming weeks. Let's check the stats – and the people – who can tell if it was effective.
If you had told me in the Before Times that hotels in San Francisco would claim to let homeless people crash into their rooms at someone else's expense, I would have asked where I could get some that Grandpappy Kush you smoked. But the pandemic has certainly changed things, and the Shelter-In-Place (SIP) hotel program has housed nearly 4,000 people over the past two and a half years, keeping them off the streets during the deadliest phenomenon in the world. modern era, while providing income and continued employment to a moribund hospitality industry.
But this concert was never going to last forever, and now the end is near. The announcement that the city's Shelter-in-Place hotel program is ending doesn't give a specific date, but says the program will continue "through the fall of 2022 when federal and state funding for the program ends." . And 75% of the hotels that were used are no longer in the program.
So, was all the millions of federal, state, and local tax dollars spent on it worth it? Some of you will inevitably say that it was San Francisco's liberal hell that enabled his sub-human element, others will say that the Mayor of London Breed didn't go far enough to guillotine the wealthy hoteliers and house the homeless for free for life. But for those of you who may be swayed by carefully presented analyzes and reports, the nine-minute KGO segment below gives an excellent analysis of whether this SIP Hotel Program worked and where things stand.
Yes, it obviously got people off the streets, 3,754 of them in 28 months, to be exact. They were less likely to get (or give someone else) COVID, and they had the dignity of their own bed, TV, and bathroom. They have also been given a dedicated case manager, to try to keep them fit and help them find permanent accommodation when the time comes.
"San Francisco alone relocated nearly 1,200 people to permanent housing," said Steve Good, CEO of a nonprofit organization Five Keys that managed some of the SIP hotels. "I mean, these are people who were on the streets, they actually now have a permanent place to live."
Yes, but didn't some people trash the rooms? Yes, and the Supervisory Board is working to compensate the hotels, but "trashed" is a relative term.
"I mean, you take somebody who potentially has a pet [and is] with a dual diagnosis of mental illness and addiction, who has lived on the streets for years and does not take care of herself. Put them in a room and it can be quite difficult," Good said. "What you and I might perceive as garbage is their business."
What do the locals think? "I love it here," a resident named Daniel told KGO. "It's a great place. I mean off the street – anything off the street is great.
Of course, one notable stakeholder has been overlooked and ignored in this segment: hotel owners and staff. Despite this, they were paid in full, as if operating at full capacity with normal tourists.
As noted above, only six of the 25 SIP hotels are still operating as such. Other data from the Department of Homelessness and Support Services tells us that 674 residents remain there, out of a total of 3,754 separated throughout the pandemic.
Aren't we sending them back to the streets? Not in most cases. The graph above (which is crazy but the full version is here) shows that currently 1,089 have been moved to other accommodations, and 839 have been moved to shelters or "other exits". So that's nearly 2,000 people with a roof over their heads.
Homeless hotel purchases provide permanent solutions and have shrewdly leveraged state and federal pandemic funding funds for long-term results. Ultimately, and ironically because of the pandemic, London Breed has probably done more to reduce homelessness in San Francisco than Willie Brown, Gavin Newsom and Ed Lee in their administrations combined. It's very strange that she doesn't speak out more on this, but it seems her political calculus is leaning towards people getting upset that everything is out of control with drugs and crime and roaming.
Still, the SIP Hotel program was probably one hell of a success, even if politically Breed preferred not to take credit for it.
Related: With the end of the Shelter-In-Place hotel program, some hotels are suing the city for damages [SFist]
Image: Kevin Y. via Yelp