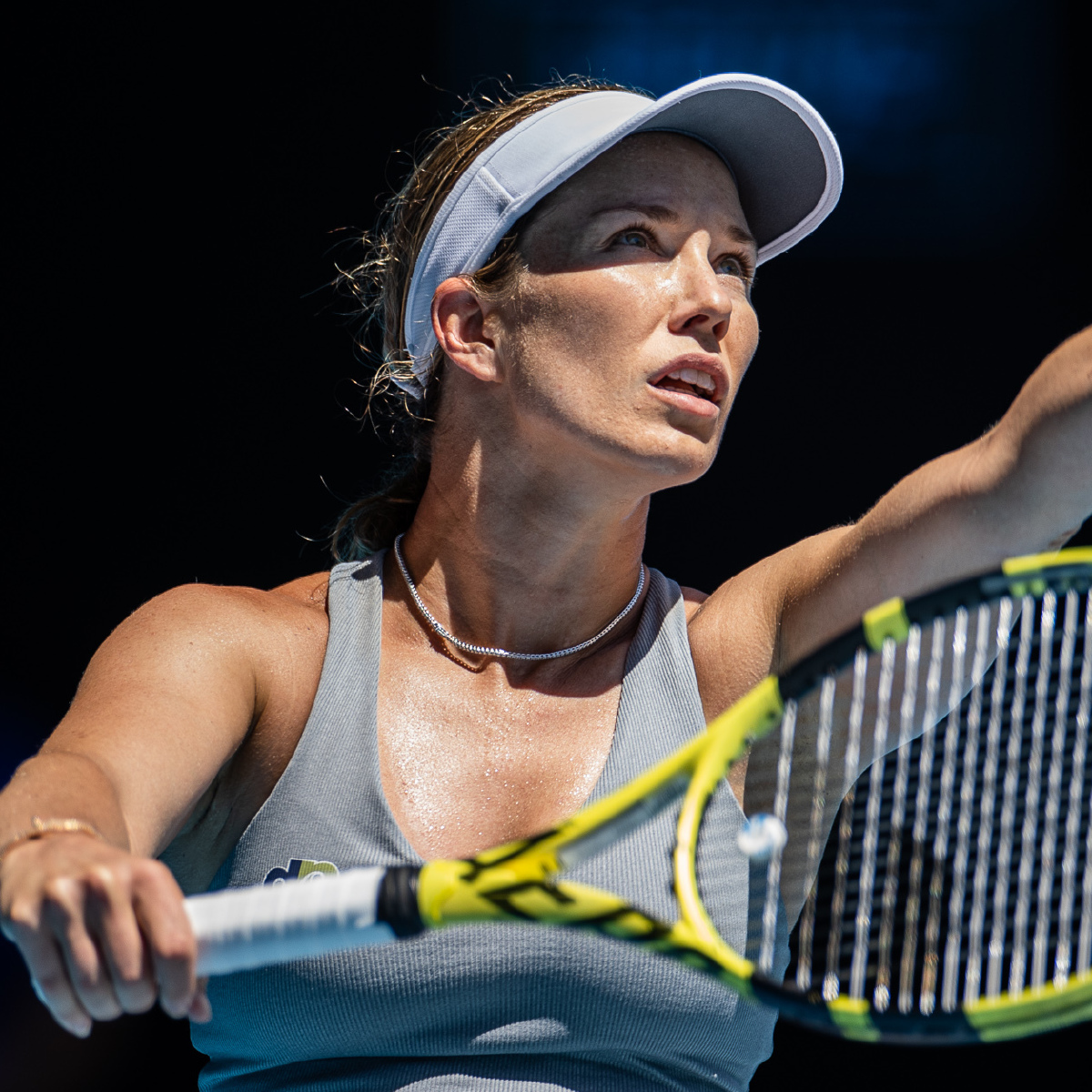 Australian Open: Danielle Collins hails family sacrifice after booking semi-final spot
The American overtook Alize Cornet in the quarterfinals, winning the match 7-5 6-1 in 90 minutes.
The 28-year-old had already reached the last four stages of this Grand Slam in 2019 after losing to Petra Kvitova in three sets.
This time around, Collins will face Poland's Iga Swiatek for a spot in the final after the 20-year-old got the better of Kaia Kanepi.
Collins, who has dropped just two sets in the tournament, said: "I feel pretty good right now. I had a good match today and had some really good matches along the way. . [in] this tournament. I'm really happy with how I feel mentally and physically. I hope we can continue."
The American retired from the WTA Tour last year to undergo surgery. The player has been diagnosed with endometriosis, a condition in which cells – which naturally line the uterus – grow in other parts of the body.
Collins admitted that the surgery and medications helped ease period pain; something that allowed him to train on a more consistent basis.
She added: "I think outside of surgery, I've gotten a lot stronger physically over the past couple of years. My strength, conditioning and fitness has been one of the biggest areas of my life. training and my focus. I think that transferred to my tennis, the way I am able to play physically.
"With my serve, I think my serve has gotten a lot stronger. I think my endurance on the court has improved tremendously, and I think the overall power and speed has improved, and that's something that I've been so focused on for the past two years. That's probably the biggest difference from where I was [in 2019]."
Collins also paid tribute to his family for their years of sacrifice during his early years in the sport.
The American said: "I think the most rewarding thing is the amount of work over such a long period of time. Because it's not something that happens over a year or two years, it starts to from when you were a kid and all the hard work you put in.
"I think the most rewarding part of it all is thinking back to the number of mornings my dad got up with me and went to practice with me before I went to school and got into the I remember one time dad had a cold, and he wouldn't get out of bed and I cried, I said 'please, I want to go to practice, at the less go for a run or something like that'.
"I remember him getting on the bike and riding with me when he wasn't feeling well, so I was able to share those moments with my parents and think back to all the hard work they gave me. allowed to do.
"They were the ones who pushed me to practice, they were the ones who tried to provide me with the best resources in the area and get me in with the best coaches and players. I can't tell you how many hours per day they I used to drive just to try to get from one place to another so I could get everything I needed, that's probably the most rewarding part.
READ MORE: Ashleigh Barty and Iga Swiatek look solid ahead of WTA Semi-Finals