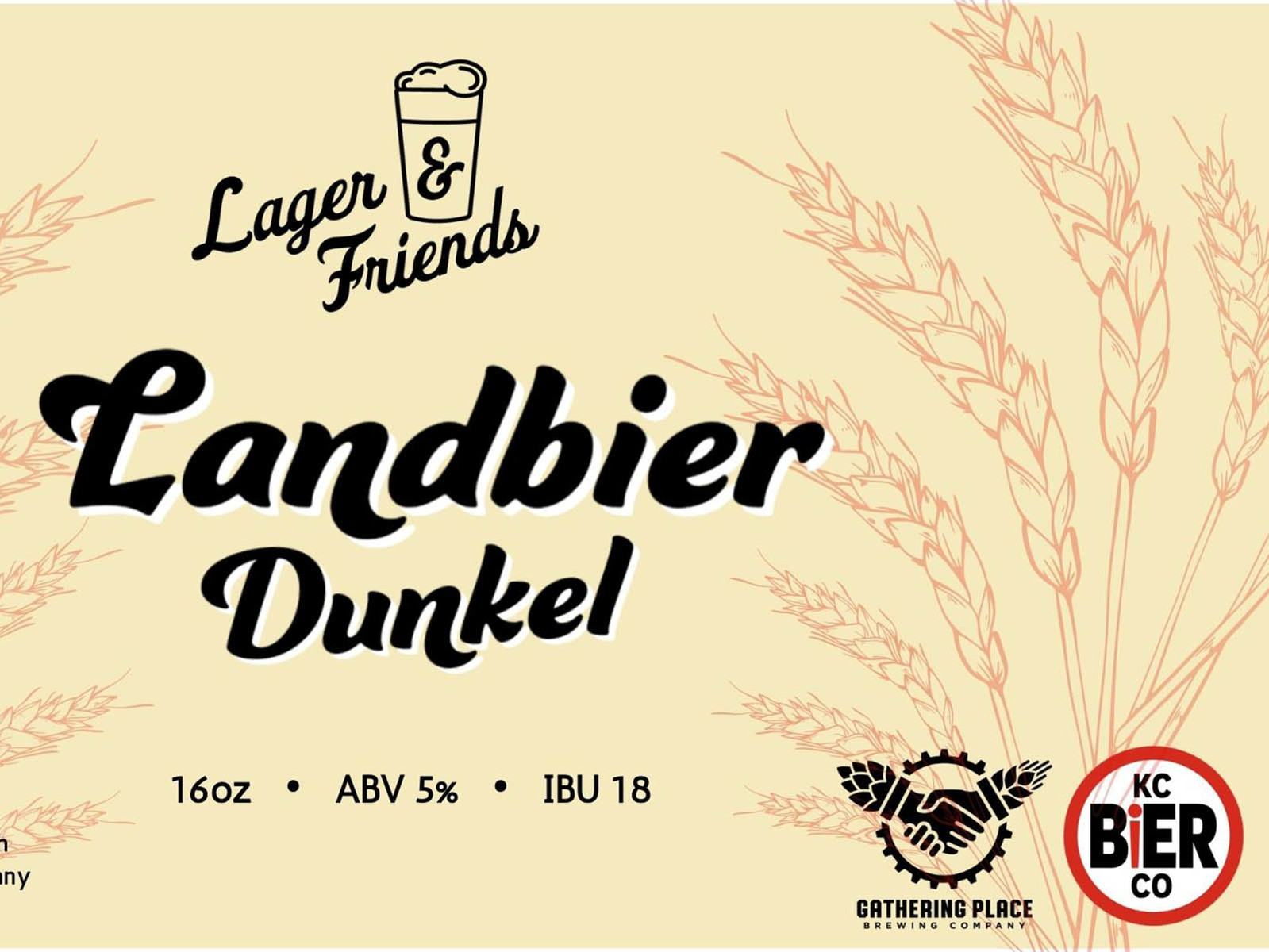 Gathering Place is whipping up a dunkel in collaboration with Lager & Friends with KC Bier Co.
Every year Gathering Place Brewing Company held their big Lager & Friends festival, they made a beer in conjunction with one of the festival attendees.
This year, that partner is KC Bier Co., a brewery I fell in love with when I visited Kansas City last year and which, I know, KC native Joe Yeado — founder of Gathering Place — also loves.
KC Bier founder Steve Holle and head brewer Karlton Graham have done a virtual collaboration with head brewer Corey Blodgett of Gathering Place – which was originally planned in person in Milwaukee – to create Landbier Dunkel, which will make its debut at the fourth annual Lager & Friends Beer Festival, Saturday, June 4, at Old Heidelberg Park, 700 W. Lexington Blvd. in Glendale.
"Doing a collaboration with KC Bier Co. has always been a dream of ours," Blodgett said. "Landbier Dunkel was born from our shared passion for German lager beers. We brewed their flagship product, Dunkel, using almost entirely Midwestern ingredients. It really is a dark beer from the region.
Lager & Friends tickets, which cost $55, include a 16-ounce four-pack of the collaboration's beer. Tickets, available here, also get you a commemorative glass of the festival and unlimited tasting of over 60 beers.
"Including a take-home four-pack of Lager & Friends collabs is truly a unique offering for a beer festival." said Joe Yeado, founder of Gathering Place Brewing. "I've long admired the quality and authenticity of KC Bier Co. and can't wait for event attendees to get a taste of this collaboration."
I can't wait to try it because KC Bier's dunkel is not only my favorite beer, but has rekindled my love for this sweet dark lager. Three 12-packs of KC Bier (dunkel, pilsner and kellerbier) are all I brought back from my trip, plus a KC Bier t-shirt.