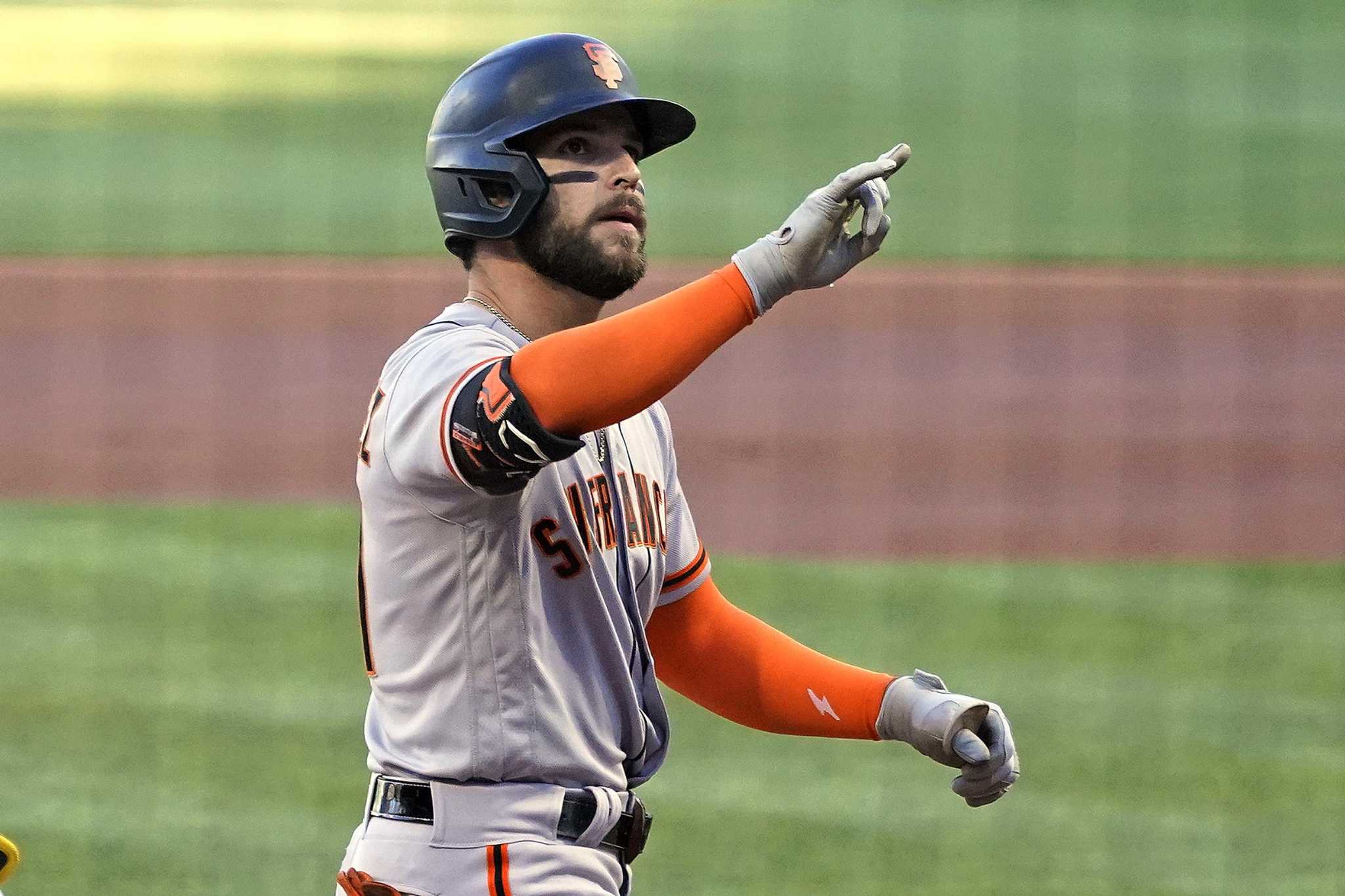 Giants place rookie outfielder Luis González on IL with back problem
ATLANTA — For weeks, it's looked like the San Francisco Giants would need to make a very tough decision when LaMonte Wade Jr. comes off the disabled list, given the quality of play by rookie Luis González.
However, González's health is now a potential concern. The outfielder, whose .302 average leads the team, had an MRI for lower back discomfort on Thursday, and after receiving the results, the Giants placed him on the IL.