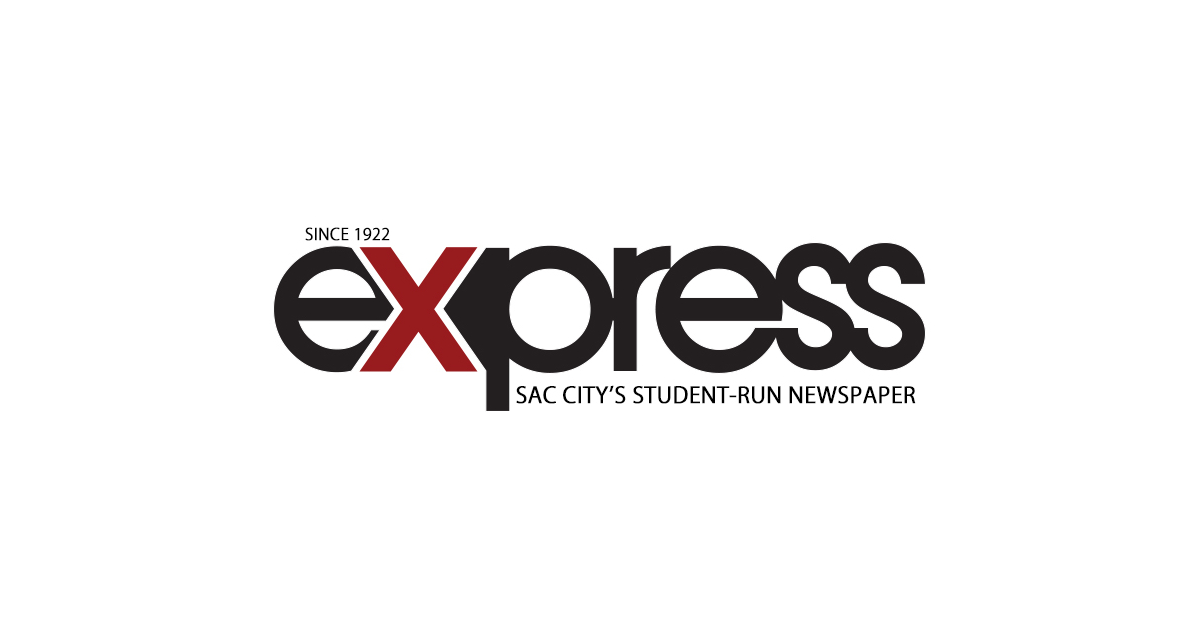 How a City College teacher gives every student a place in their classroom – Sac City Express
As a new teacher, Karla Rojas did not think about linking equity to her practice. However, over time, she began to look at ways in which she could teach math in a more inclusive way. One of her first efforts was what she calls "a long introduction" at the start of each semester.
"You start your lesson by really introducing yourself to your students," Rojas says. "And I don't mean, 'Hey, I'm a math teacher.' But I mean really introduce yourself, because that is going to give you an idea of ​​who I am as a person.
Rojas introduces himself to the students using the four names given to him at birth and explaining the correct pronunciation. She also recounts growing up in poverty, being a person of color and being undocumented.
"The first time I showed up to my class, I cried. … "Said Rojas. "What changed the dynamics of my classroom was this essence of finally being vulnerable and transparent."
Rojas is one of City College's leading professors in its efforts to include equity in its teaching, in the hopes of dismantling systematic discrimination and ensuring that every student feels they belong in the classroom. . Earlier this semester, Rojas spoke on a panel about his work on equity with students and colleagues at the Los Rios College Teachers Federation Faculty Excellence Lecture Series, organized by the LRCFT Social Justice Caucus.
Beginning her course in higher education at Los Medanos Community College in Pittsburg, Calif., Rojas later transferred to UC Davis, where she earned a bachelor's degree in mathematics with a minor in education. She received her Masters in Mathematics from San Francisco State. Rojas began her teaching career in the state of San Francisco as a graduate assistant. She then worked for an online education company until 2018, when the company was dissolved. She started teaching in the Mathematics Department at City College in 2019.
Make education accessible
Rojas believes that the most important aspect of teaching is to make sure that no student is left behind. To accomplish this feat, says Rojas, one must examine the barriers that discourage students from achieving academic success.
"What happens to the caretakers for the students in your class?" Said Rojas. "Is it the cost? When your textbook costs $ 150, there's a student somewhere who says, "I can't take this course because I can't afford this textbook. This is what we have to try to understand, how our course or ourselves become the guardians of certain students in order to be able to get to their destination? "
Rojas reflects on her own experiences of stepping into the education system in the United States as a woman of color. As a child, Rojas would sit in the classroom and wonder if she was smart enough to learn the lessons, or if she really belonged in the classroom. Rojas says she strives to never let any of her students feel like they used to.
"My goal is to really try to figure out how every voice of every student in my class becomes an expert at something," says Rojas. "And so they're valuable because our class wouldn't have learned the same if they hadn't been there."
Rojas recalls a time when she was able to influence a student to participate in the lesson who had never spoken before in class.
"I have a student who always fell asleep in my classroom and didn't want to engage," says Rojas. "All of a sudden you see him so excited… and it was just this change – the fact that he had something that could contribute that made him so powerful."
Rojas tends to deviate from the traditional way of teaching in the classroom, relying on unconventional methods that encourage student participation and expression.
"They just bring all of these different perspectives that as an educator I never could have done on my own," Rojas says. "It's so enriching to hear all of their voices come together."
Rojas has implemented the use of what she calls "learning videos", which allow students to film themselves teaching a lesson and share it with the class. She also redefined her idea of ​​a final exam. Instead, it ends each semester with a "celebration of knowledge," which allows students to choose a topic they find interesting, collect data on the topic, and demonstrate that they have mastered each outcome of student learning of the course through a final presentation.
"I tried to steer away from exams because I think the way the exam system works does not allow our students to learn from their mistakes," Rojas says. "But that's when we do our best learning, and yet our education system doesn't allow it. "
"An exceptional faculty member"
Rojas colleagues praise his efforts to break out of the status quo and implement new teaching methods and ideas that promote student achievement from an equity perspective.
"Karla is one of the brightest lights in our faculty," says Debra Crumpton, professor in the Department of Business at City College and coordinator of the faculty's new academy, a course that teaches fairness to new faculty. " She has talent ; she is committed to the students; she will do whatever is necessary to help the students succeed. And she innovates in her teaching practice. She relies on research to help her find her bearings and listens to the needs of students. And on top of that, she is an exceptional faculty member. … She has been intimately involved in helping our campus and our students succeed.
Crumpton has mentored Rojas over the years and worked closely with her in the equity work she did at City College.
"I admire his courage to adapt teaching practices that are not traditional and that work, in the face of any opposition that may exist," said Crumpton. "There's a lot of entrenchment in education – people who are used to doing things the way they always have. And so, therefore, there is often a reluctance to try something new. And Karla has been a champion of innovation and courage. I admire her courage and willingness to just show off, to share the success she has and the impact she has on students.