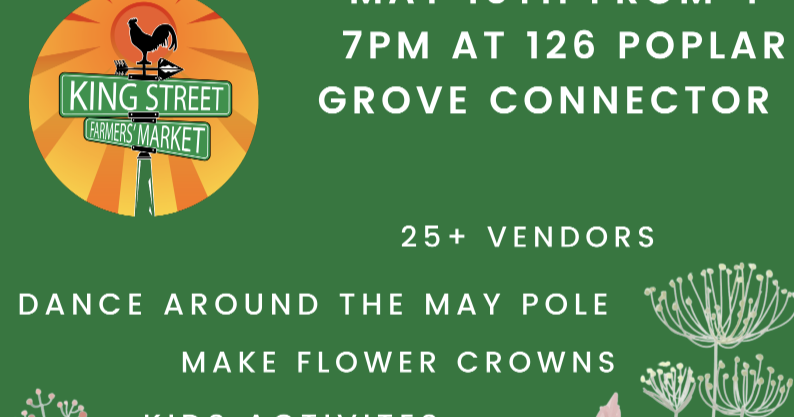 King Street Market's Mayfest will take place on May 10 | Local News
BOONE – The first event at King Street Market, Mayfest, will take place on Tuesday, May 10.
King Street will welcome the season with its first event, Mayfest – a celebration of the spring season. More than 25 vendors and spring activities for children will take place. Activities include dancing around the maypole, making flower crowns, tissue paper dolls and more. A local artist will be at the market for makeup and henna. The Brick Oven Pizza food truck will also be parked at the market.
Flowers for crafts and decoration are provided by BRV Farms, a vendor who sells fresh flowers at the market.
Meredith Sigler, Americorps VISTA Local Food Markets and Fair Food Systems Designer, said, "I'm thrilled to be attending my first event at King Street Market and celebrating spring with local shoppers and producers. »
The King Street Market is located at 126 Poplar Grove Connector across from the Watauga County Social Services Building.
For more information on the Boone Winter Farmers Market, visit www.brwia.org/wintermarketor contact Rachel Kinard, Farmers Market Manager for Blue Ridge Women in Agriculture at [email protected] or (828) 386-1537.