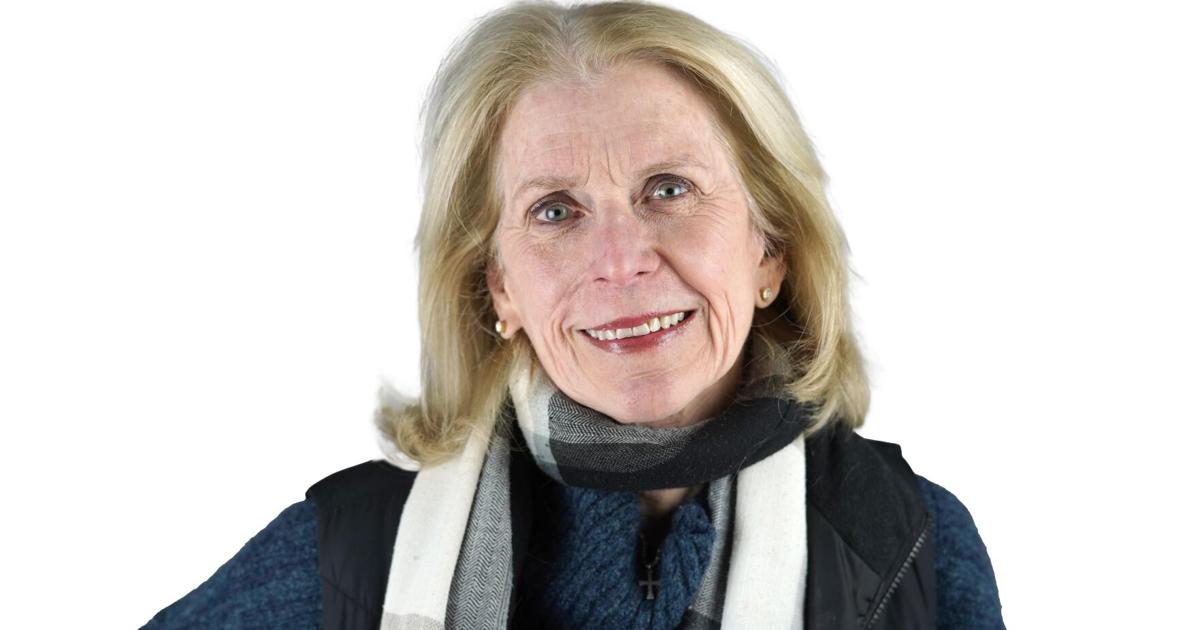 Management Spotlight: Sally Harris / St. James Square | Business
PITTSFIELD – Sally Harris had no background in historic preservation and was a seasonal resident of the Berkshires when she took on the arduous task of preserving the former St. James Church in Great Barrington after a wall collapsed in 2008 .
The congregation did not know what to do with a building that dated back to 1857, and the demolition of the property was under consideration.
But, what Harris had was faith – and the belief that this historic property was worth saving and the perseverance to bring it to fruition.
Today, Harris is President of Place Saint-Jacques, a non-profit organization that transformed the former church property into a cultural center and event space which, since opening in January 2017, has provided space for 58 organizations to conduct various activities. They range from musical organizations to land trusts; of the Festival Latino des Berkshires at the Lenox Garden Club. The property also serves as a wedding venue.
We spoke with Harris – she is now a full time resident of Great Barrington – about why she decided to save the old St. James Church property and why she enjoys taking on big projects.
Question: Why were you and your husband [Fred Harris, the nonprofit's treasurer] so interested in saving St. James in the first place?
A: I was a member of the congregation. I hate to say how many … 36 years old back then. I was going there [in 2008] when much of the back [chancel] the wall collapsed and the stones came out and fell on the rector's car and totaled it. I was living in New York at the time, but I came to Great Barrington every weekend, so when I joined a church, I joined one in Massachusetts.
One day I went to church on Sunday and it was closed. They moved the service to Crissey Farm [on Stockbridge Road]. … It took a while for the congregation to decide what to do. I think they had enough insurance money to fix the problem, but with an old building you don't know what's going to happen next, you know?
I was really worried that the building would be saved. It was something that I felt very strongly.
Question: Why did you believe it so deeply?
A: I grew up in Dallas, Texas, and we don't have a lot of historic homes and historic main streets, and St. James is prominent on Main Street in Great Barrington.
When you drive [on Route 7] from the south, this is the first large structure you see. It's across from Searles Castle. Somewhere in that decision, there was a consideration to demolish everything, and I didn't think that was fair.
Question: So what did you do
A: It was one of those things where I didn't know what to do. … I prayed, because this is my church. … I went to the Foundation Center in New York to take a course on writing a repair grant proposal. It was my idea of ​​something I could do as a volunteer.
I asked the teacher after class, "I find myself in an unusual situation. One of my grant proposals is to save my church. [which was built] in 1857. "And the professor said," Oh, I know someone you should talk to. His name is Bob Jaeger, and he is with Partners for Sacred Places " [a national, nonsectarian nonprofit based in Philadelphia that focuses on building the congregations of historic sacred places to better serve their communities].
He offered to come to Great Barrington and talk to the community about the building's reallocation. … I got him to talk to everyone, but I got the message.
Question: What did he tell you?
A: He said if you partner with other organizations and the congregation is not the only one responsible for the building, then you can share the burden and get other people to use it. … So my model was, "Let's create a non-profit organization that will buy the building from the congregation." The building will be ours, the congregation can use it for Sunday services and we will use it for other uses.
Question: How did you find out that the property could be demolished?
A: When the original wall collapsed, I think the church thought they might get more money. … They had a group of people who got together to give them advice. I was at the meeting, and they said it's more valuable if you take it apart, the property is more valuable than the building. And that's when I thought, "Oh, my God, they're going to tear it down and sell the lot."
One of the people that was at the meeting was a developer, he said, "Well, I'm not interested in buying it, but if I was, I would buy it, tear it down. and would make a parking lot because Great Barrington needs parking. "
Question: Did he really say that?
A: Yeah, and I thought, "Oh, no." It was a catalyst for me.
Question: Have you done historical preservation work before?
A: No. My husband accuses me of "Shoot, set, aim". I really go out there and do things.
Question: So how did you do it without experience?
A: We were going to have to raise some money. The architect we used was a very experienced person in historic preservation, so we realized historic tax credits early on. … Then we went to the Cultural Council of the Mass. They rejected us, but what they said was what you really need to do is a technical assistance grant so that you can demonstrate that this building will be used if it is restored.
So we did it. In fact, Partners of Sacred Places and Bob Jaeger did this study. … They interviewed arts organizations, and we saw that there really was a need for that; that arts organizations needed a place to perform.
Question: Did you have any business experience before embarking on this project?
A: I really didn't have any [Fred Harris, who originally is from Ohio, owns a software company]. My father was a businessman. My grandfather was a very successful businessman from Horatio Alger. He went from nothing to great success in the Texas insurance industry.
I thought I would go to the theater. I have a degree in theater [from Southern Methodist University in Dallas], and that gives me an affinity for the arts. I studied briefly in London. I studied with Stella Adler, who did theater at one point. Then I got married and had kids, and it turned into a career.
I produced a movie at one point [1981], a feature film – it's called "The end of the month of August". I don't know how you would get it now. … [Harris is credited as one of the film's four producers, under the name Sally Sharp,  according to the online film database IMDb]. It was an adaptation of "The Awakening" by Kate Chopin. It was a bold move for me. … It was another "Let's go do something – shoot, aim ready."
Question: So why are you making these bold moves?
A: I do not know. I like the challenge. I like to learn it. I had the opportunity to get [St. James Place] started.
Question: What do you see as St. James Place in the future?
A: This is the challenge that my husband and I are working on right now: how to really create something that can stand on its own, because that depends a lot on the arts organizations that use it.
But, the good news is that we have such interesting varieties of uses, like the [Berkshire] cooperative market [in Great Barrington]. They have a manager's meeting here one day a week. I think it's up to us to look for more uses for this space … and get the younger ones to find more ways to use it.
Question: Are there other bold moves on the horizon?
A: No, the bold decision is to do this – I use the term airborne – I want to do it airborne.
Someone once said to me, "Was it harder than expected? And I said, "The good news is, I had no idea how difficult it was. I had no expectations. I just made a commitment to do whatever it takes. This is really what happened, and it helped. … I'm glad I didn't know.