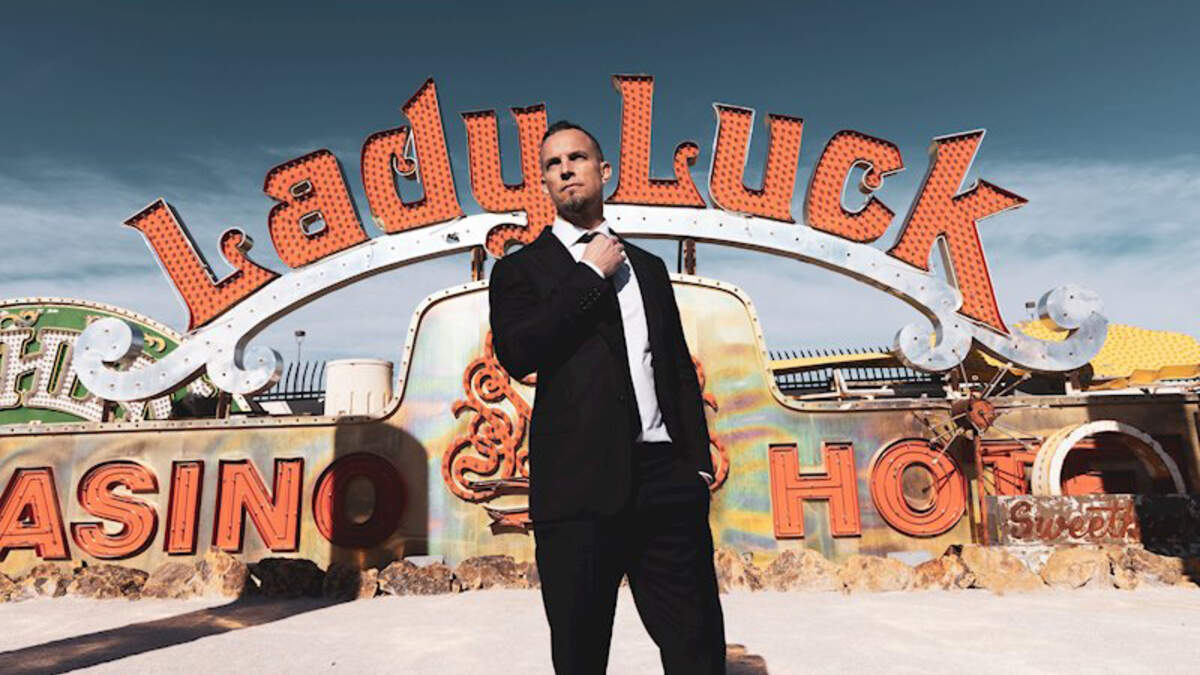 Mark Tremonti Finds His 'Happy Place' Singing Sinatra for Charity | Q104.3
Were the musicians you worked with on this album aware of your career so far, with Creed and Alter Bridge and Tremonti? Was it weird being known in the room as "the singer"?
You know there's a fun video on YouTube about the story behind this project. There is a clip of mike smith the conductor and he's like, 'When I was approached about this project, I did a little research on Mark.' And there's a clip of me playing a festival in Europe and a song called "Wish You Well" where there's a huge moshpit.
These guys didn't know what they were getting into. When you hear me sing at Tremonti, I'm [scream] singing. I think they were all thrilled that I didn't walk into the room and completely destroy Frank's legacy. [laughs] with this project.
Is this project the first time you've worked with NDSS?
Throughout my adult life, my wife and I have been involved with so many charities around town. We always went to events and our friends organized a lot of these events and invited us. It always feels good to help all these charities, but it's so much better to have your own.
Since our daughter was born with Down Syndrome, it's like I have a new purpose in life. Like I said, she's all over the room [holds up photo]. She inspires me to try to be a better person, and for the rest of my life, that's my new cause. I want to inspire other people to do Take a Chance for Charity.
I made this record to be the start of this new organization called Take a Chance for Charity, where other artists – whether it's a musician or a painter or a dancer, whoever it is, an actor – to make something outside the box that their fanbase wouldn't expect them to do, to raise money for charity.
If people go to TremontiSingsSinatra.com they will see all the tutorials and all the instructions on how to do it.
You seem to have enjoyed this Sinatra project so much? Do you plan to make another album?
Since I released that record, a lot of people said, 'Hey, it would be great to see a Christmas album.' I would love to do that. It's really one of the first ways I thought I could sing like Frank Sinatra sang Christmas songs.
It would be an awesome project. If it's successful enough, I'll definitely go back to the studio and do it again. I'd like to do Sinatra Volume 2, though. I left so many songs on the table for this album that it really disappointed me that we could only do 14.
What are your plans for the rest of the year, from this album to Alter Bridge, Tremonti, etc.?
I just finished a tour with Tremonti and jumped straight into the studio with Alter Bridge.
The day of the release of this disc, May 27, I leave for Europe to start a European tour with Tremonti. Then I come home and we plan to hopefully have some Sinatra shows. Maybe some Tremonti shows, who knows?
There is a window between July and October that is sort of in the planning stage. Then, this winter, maybe Sinatra and Alter Bridge shows as well.
How about a Tremonti/Sinatra double bill? A heavy metal set, a Sinatra music set.
I think the two fanbases might clash a bit, but a lot of Tremonti fans have taken it well.
I think the Sinatra thing is great because I see heavy metal guys say, "I love Sinatra! You would never think that. It just makes people happy, that kind of music.
I've seen a lot of reviews like, 'I don't know what's about this music; it just puts a smile on my face. That's how it is for me, it's like my happy place this music.