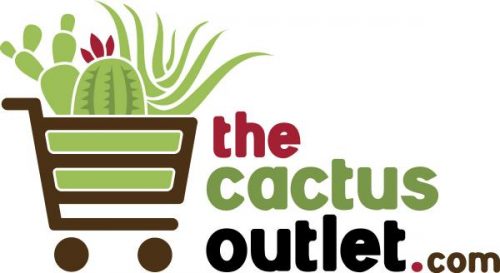 The Cactus Outlet named best place to buy Cactus online by Urdesignmag
The Cactus Outlet, a Tucson, AZ-based online plant retailer, announces that it has been recognized as the best place to buy cacti online by Urdesignmag.
Tucson, United States – February 2, 2022 —
This Tucson, Arizona-based company, which ships products nationwide, has announced its designation as the premier online cactus retailer due to its extensive collection of large, hard-to-find cacti.
More information can be viewed at https://www.urdesignmag.com/tips/2022/01/06/buy-cactus-online-the-6-best-places-to-buy
In addition to being named the best place to buy cacti online, The Cactus Outlet has also been recognized by Urdesignmag for its affordable prices, free shipping, and superior customer service. The company's collection of cacti and succulents are all grown naturally outdoors in southern Arizona, giving the cacti the opportunity to grow in their natural habitat. As a result, cacti from the store are generally healthier and stronger than those found in other nurseries and garden centers.
Cacti are the best-known example of succulents, a group of botanical families with a market value of over $3 billion in the United States and growing at an annual rate of about 17%. Cacti native to the United States are concentrated in six southwestern states, including Texas and Arizona, which have 91 and 83 different species, respectively. Mistletoe cacti are the only cacti not native to the Americas and can be found in Asia and Africa.
The company offers dozens of varieties from six succulent families, including Agave, Aloe, Euphorbia, Prickly Pear, Barrel, and Columnar Cacti. Strictly speaking, some of these plants are succulents rather than cacti: not all succulents are cacti, but all cacti are succulents. The existence of leaves, for example, distinguishes agaves from cacti. These plants are also suitable for container gardening or used in landscape applications with suitable climatic conditions.
Whether in a decorative pot or planted in the ground, the spectacular columnar cacti from The Cactus Outlet, which feature various colors and growth patterns, are very popular. The Mexican fence post and Peruvian apple, for example, offer great elegance, while the Curiosity and Golden Torch cacti offer pops of color to incorporate into the client's space.
All plants are professionally wrapped in bubble wrap and tape to ensure a minimum of damaged orders and to provide extra protection when planting.
The Cactus Outlet began as a nursery in 2000, when it began selling cacti online via eBay. Over the next few years, the company expanded both its incubator and its American clientele. Now he offers beautiful, large, landscape-ready cactus specimens that are rarely found in garden centers outside of the Southwestern United States. The company is committed to providing only premium quality cacti to its customers with 100% transparency on their education and sourcing.
A recent customer commented, "Love our new cactus. They have a great selection of cacti. The staff is very knowledgeable and passionate about their cacti. Ordering was very easy and delivery was on time. I will order again. I recommend the Cactus Outlet.
More information can be found at https://thecactusoutlet.com
Contact information:
Name: The Cactus Outlet
E-mail: Send an email
Organization: Cactus Outlet
Address: 1445 W Prince Rd, Tucson, Arizona 85705, USA
Phone: +1-800-826-9396
Website: https://thecactusoutlet.com
Build ID: 89062598
COMTEX_401657992/2773/2022-02-02T20:00:43