Why Publicis is ranked best place to work
Part of the Publicis team in their office.
Publicis, in this year's AFR Best Places to Work list for the media and marketing industry, was the only major company to make the top 10.
The advertising group came in sixth. Last week AnnouncementNew spoke to three independent agencies that made the top five.
Pauly GrantTalent Director of Publicis Groupe ANZ:
What makes Publicis one of the best places to work in the media and marketing industry?
Publicis Groupe has humanity at its heart. This is directed from our thoughtful global headquarters to local market leaders and cultures. We lead with this human lens and respond to the life experience (LX) of our employees, not just the employee experience (EX). We are continually evolving and exploring what our employees are looking for and what future employee practices will help create the best workplace.
This includes creating more inclusive paid leave policies, such as supporting people through gender affirmation, IVF and miscarriage leave, and more. With Publicis Liberté, our long-standing approach to flexible working and our "Wholeself" program, which is focused on the well-being of our employees, emotionally, physically and financially.
This includes the powerful "Thrive" program in partnership with Meta and EnergX, aimed at supporting wellness, reducing burnout and energizing our people; as well as significant changes to our mental health policy, such as changing sick leave to wellness leave, recognizing that wellness encompasses mental, emotional and physical health; and the creation of new guidelines on compensatory time.
Our leading global AI-powered platform, Marcel, allowed us to host our local training and development program, which opened new content and knowledge centers to meet people's desire to learn and to grow up. Also on Marcel is the "Growth Dashboard", which is based on people's current skills and the career they want – providing them with inspiration, learning courses and a connection with the Publicis people around them. . Last year, globally, we also announced our Work Your World initiative, which gives our employees the opportunity to work from any Publicis office worldwide for up to six weeks per year.
Our transparent and open culture sees Publicis Groupe ANZ CEO Michael Rebelo, our Chief Financial Officer and myself hosting quarterly live video meetings and Q&As with our 1,600 employees across ANZ. It's a chance for us to share business updates, celebrate wins, and make it easier to connect. Everyone has the option to send in burning questions or submit them live during the session.
During these town halls, we conduct live polls to find out how our people are feeling and what they want. The CEOs of our agency brands are extremely connected and this culture is replicated across the Group; all operating with people first, open communication and humanity at heart. These are some of the approaches and programs that have contributed to Publicis Groupe and its agencies being named in the top 10 Best Places to Work.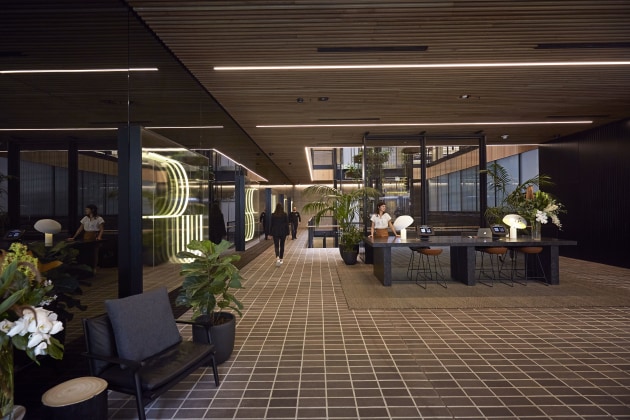 Was Publicis surprised to make the top 10 or was it something the company was actively working towards?
Above all, our goal is to create an inclusive and high-performing culture that recognizes the priorities and personal goals of our employees. We have been focused on creating positive organizational change over the past two years by implementing approaches, policies and practices that support our employees, our customers and our business.
We are well positioned and felt it was important to participate in the AFR Best Places to Work award to create a sense of pride for our employees, recognition of our progressive people strategy and a great way to attract talent from inside and outside our industry. We never thought we would be finalists, but we were hoping for a great result. We are convinced that our approach to human resources is forward-looking; However, you can never be sure how it will stack up against other organizations.
It was fantastic to receive this recognition for all of our employees, our leaders and our People & Culture team.
What internal initiatives allowed Publicis to enter the top 10?
There are a variety of initiatives centered around our "Growth Magic and Connection" people strategy and connected enterprise. We are very proud to share that Publicis Groupe obtained a score of 8.5 in the AFR survey, against an average score of 6.2 for other entrants with more than 500 employees.
As the only large organization (over 500 employees) in the top 10, what advantages does Publicis have in the world of media and marketing compared to some of the smaller agencies?
This was a real achievement for us, as there are many more challenges to create a better workplace that supports a 1,600 strong workforce. When we talk about Publicis Groupe, we use the analogy of the Groupe as the "city" and our agency brands as the "home" of the people. Any great city has great culture, connectivity, pride, inclusion and belonging, smart spending, and an engaging environment.
We lead with a clear focus on our people by providing a solid foundation of learning, benefits, flexible working and policies. These require resources and a substantial investment of time and money to set up. That's what we strive for at Publicis, to ensure that everyone, regardless of the agency they work in, has access to an inclusive environment, wellness tools, progressive policies and programs in human resources and the opportunity to grow and develop. We are able to put resources and investments behind key people initiatives, technology and connect people in our Group organization to many opportunities.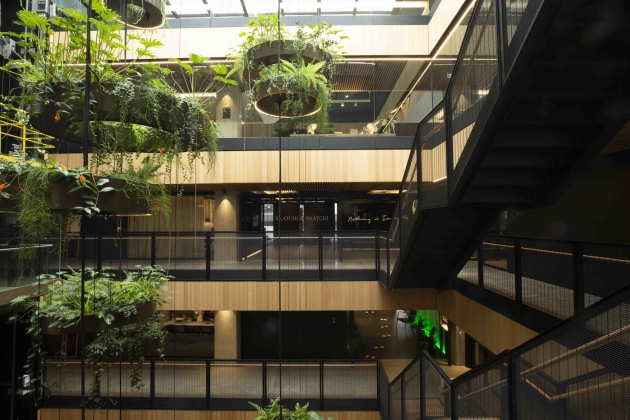 This is not always possible in small agencies.
We have a People & Culture team of 36, which represents the value and importance we place on our people. When you join a Publicis agency, you're not just entering a job, you're opening the door to a career that can span many agencies and disciplines. We have many examples of people moving from performance marketing to creative, or from administration to public relations, for example. The opportunities are endless.
After being named #6 on the list, what's next for Publicis?
We never sit still. We are constantly evolving and looking at what is on the horizon and in the future from a people perspective.
Our programs evolve according to the needs of individuals and businesses. We seek first to satisfy our employees and to truly change our organization, not just by introducing initiatives, but by applying a change management process to create positive organizational change.
It's a journey that never ends. It is exciting and extremely rewarding to have the absolute support of our global leadership; giving us as a market the means to continue on this path.
Do you have anything to say about this? Share your opinions in the comments section below. Or if you have any news or tips, email us at [email protected]
Sign up for the AdNews newsletter, like us on Facebook or follow us on Twitter to break stories and campaigns throughout the day.